Testimonials
"As a qulalified massuer myself and lecturer in massage and I am pleased that I found Eltham Remedial and Sports Massage when I was training for the 2000 Olympics. I still receive massages fortnightly from Colin today and can highly recomend him to improve your health and wellbeing."
Scott Petersen - Australian Modern pentathlon and 1500m Champion.
___________________________
I train between 10 to 20 hours per week in order to peak for my key mountain bike races. A remedial and sports massage is a vital component of my mountain bike training program.
I rely upon Eltham Remedial & Sport Massage to keep me in top shape. "They are the experts in helping me fix any muscle imbalances and minor niggles that typically occur from my training and mountain bike racing."
Craig Peacock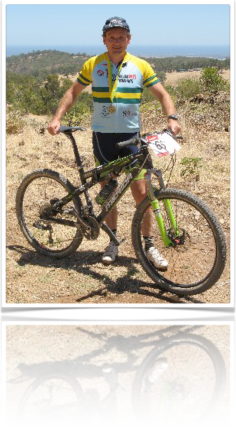 3 times World 24hr Mountain Bike Champion (age group)
5 times Australian Mountain Bike Champion (age group)