The massage professionals at our Clinic have had of 12 years in the industry. "We will get you back on track to feeling fantastic in no time."
We will assess and physically treat myofascial pain, injury and dysfunction affecting movement and mobility. Our therapy is applied in the preventative, corrective and rehabilitative phases of therapy to restore and maintain the normal integrity of the soft tissue structure (muscles, tendons, ligaments and fascia) of the human body.
A distinguishing feature of our technique is the clinical approach, in which methods of evaluation thorough palpatory assessment of the spine, peripheral joints, and the contraction of muscles.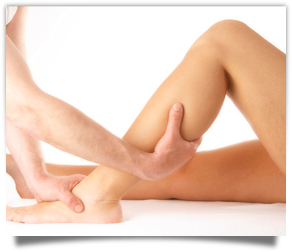 Common conditions that we can treat at Eltham Massage include:
• Sporting & occupational injuries
• Stiffness & pain associated with poor posture
• Associated joint & vertebral dysfunction & pain
• Acute & chronic conditions affecting function & mobility
• Bad Posture
• Headaches / migraines
• Acute and chronic stiff and painful neck
• Chronic overuse syndromes - tendonitis, RSI, tennis elbow, carpal tunnel
• Acute & chronic back pain / 'sciatica'
• Shoulder pain, impingement syndrome, frozen shoulder
• Hand & finger numbness / tingling
• Knee, leg & foot pain, shin splints, dysfunction, ankle sprains
• Arthritis / Multiple Sclerosis
• Pregnancy – pre/post natal complaints
• Chronic fatigue syndrome, fibromyalgia
• Pain & dysfunction associated with stress & tension
• Rehabilitative stage of an injury or illness
We are workcover accredited and members of the Australian Association of Massage Therapists.
google-site-verification: googleade70ca8943a6886.html